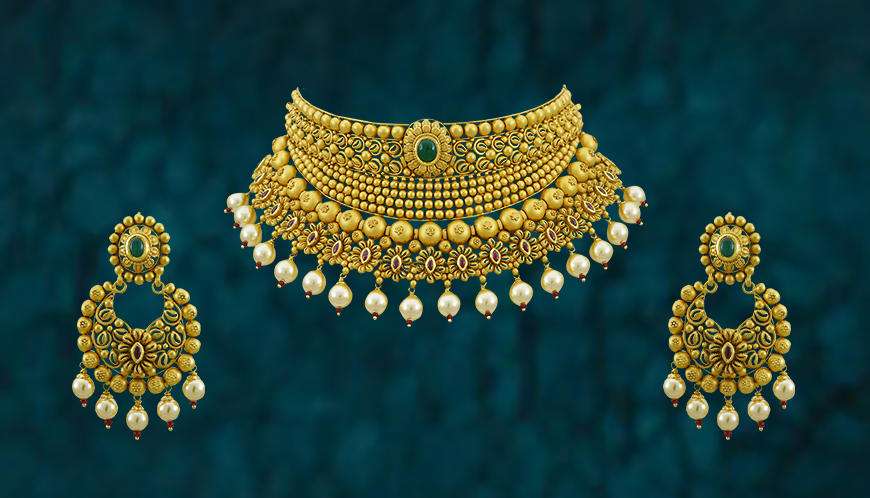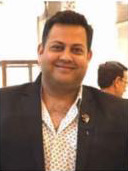 Gaurav Gaur,
Director,
Pandit Jewellers Pvt. Ltd.
Exactly…As I said correctly, all that glitters is NOT pure Gold. To identify pure Gold is a little difficult. You cannot just rely on the "Kasauti testing" method. Earlier the gold had to be melted and sent to a Laboratory for testing. However thanks to the technology available today, we have invested in the Spectrometer and we ensure that we source genuine hallmarked jewellery. In the piece today, we are going to discuss this important metal, Gold, with which almost every Indian is especially attached. While an individual considers this as a rock solid investment, the same happens to be the greatest metal for adornment for every Indian woman. Apart from being considered as an auspicious metal in India, we are inclined to purchase something in Gold, for a plausible reason that Gold has always gone up and never defeated us. However being cheated in gold transactions, the bearer alone has to bear the brunt with loss of money and trust. Under the influence of greed some others sell their morality itself.
I get immensely disappointed when many of the customers arrive for exchange of Gold that is less than half pure. Firstly as I am close to each of my customers. Secondly because such swindlers endanger the trust that we have built over the past 115 years of our existence as Pandit Jewellers.
I consider that our trade must come out as clean as Gold on the issue of trust. For this we need to assure that all the Gold purchase is carried out for Gold ornaments marked with BIS HALLMARK. If an ornament is stamped HALLMARK, it has a certified purity. However many people imprint HALLMARK without completion of the entire process. It is therefore necessary to ascertain whether the HALLMARK is genuine or otherwise. My advice would be to always go for purchase of Gold ornaments with HALLMARK alone. The Government is also making HALLMARK compulsory. However let us understand the meaning of HALLMARK…
Just as ISI mark a BIS mark has been provided for HALLMRK Jewellery.
The HALLMARK is NOT imprinted by the Jewellers but by Special Laboratories also known as HALLMARK Centers.
Payment for HALLMARK is made separately.
Most importantly all HALLMARK Jewellery is not 22 Karat (916) Pure, nowadays the rules have allowed that the Jewellery can receive HALLMARK in India even if its 18K. However some shopkeepers sell 750 HALLMARK Jewellery at the rate of 916 HALLMARK, and that's what you should look out for in the piece itself. So what do you look out for in the jewellery piece.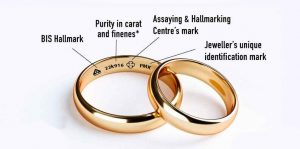 BIS Stamp for the BIS.

Standard of PURITY that is 22k(916) or 18k(750) whatever it is…

Symbol of the HALLMARK Center.

Own stamping
I remind you that PANDIT JEWELLERS were the FIRST to bring HALLMARK to Bulandshahr. Hence I advice all of you to go for only HALLMARKED Gold Jewellery and check for PURITY symbols. If you wish to know more, write in to me on our email addresss, or call in at our numbers.
….Gaurav Gaur